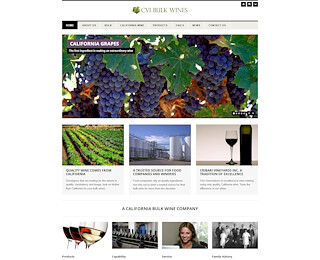 How To Buy Bulk Wine
Whether you're having a party or you're one with an insatiable craving for quality wines or even a wine distributor, buying bulk wine saves a lot of money and creates availability of a sophisticated variety of wines in your stock. Here are a few guides on how to buy bulk wine:
Estimate the quantity of wine you want to buy
When planning on the quantity, go for a bottle of wine for two persons, then multiply by the number of guests plus a few more extra bottles. But if the wine is for a personal stock, buying bulk wine should include varieties. When buying from a vendor, the quantity you purchase should depend on the number of orders you get on a weekly basis probably.
Quality
You don't need to taste all the wines in the world while seeking for quality. Look out for wines with sophisticated brand names or labels and track their records as some have quality records. You can also ask around or check reviews for a particular wine online.
Buy what you like
Sticking to your favorite wines produces an excellent value. Avoid buying blindly, and if possible, request to taste what you are going to buy, in your bid to get something different and new as this would avoid your money going down the drain. When you attend an event and come across an exotic wine that you love, write it down on a list to ensure that it's added to your next order.
Check State laws
If you must buy your wines online, ensure you make researches on state laws as some may restrict the purchase of wines online. Also, be sure to give feedback or reviews on customer reports, to enable your supplier to serve you better.
Check for sulfites
If you are sensitive to the sulfites being used for preservation, you should buy US wines made from organically grown grapes with fewer sulfites.
Consider the cellaring process
When buying wine in bulk, it is pertinent that you consider the cellaring process as some wines improve and have a desirable flavor, as well as decreasing acidity as its components stabilize on aging.
Check the market value
You should also check the current market value of the wines you intend to buy in bulk. Accessing the market value provides you with the most stable approach in pricing the wines and deciding on the amount to buy.
Make friends with your dealer
The best way to get value for your money is by making friends with your dealers. Most times, we undermine certain relationships with people. If you are a wine lover with a desire to buy wine in bulk for restocking or even a distributor, get close to your local dealer. Having discussed certain things with him would help the dealer to know your likes and dislikes as regards to wine, and he/she will be able to advise you on the right ones to choose.
Buy great value not cheap wine
Cheap wines do not equate good value so you should avoid enticing deals from supermarkets because the price slash could be as a result of the wine having stayed there for long. If you must, try to find out why the wines have been there for too long.
Cribari Vineyards Inc
(559) 277-9000
4180 W Alamos Ave #108
Fresno CA 93722 US