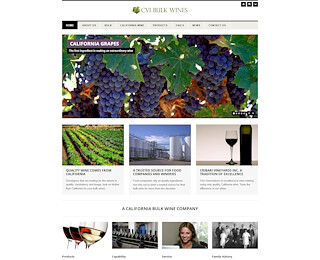 What You Should Know If You Want To Buy Wine In Bulk
After successfully harvesting grapes, wine producers and exporters around the globe have to analyze the best possible alternatives to transportation to successfully export their wine overseas. They can either bottle the wine at the winery of source, or they can send it overseas in a bulk tank for it to be subsequently packaged. At first, this may seem like an easy task if you want to buy wine in bulk, but there are a lot of aspects to be considered. In this article are some important features regarding the logistics of the bulk wine trade.
It is all about the Bulk Tank
When searching for an alternative means of exporting wine rather than bottling it, there are just one alternative means available in the market, and it's a "bulk tank." There are two major types of bulk tanks used: Flexitanks, they are plastic bags that are disposable, and they are fitted in a standard 20 feet container; and ISO tanks, these are steel tanks that are reusable.
ISO tanks are steel vessels that fit into standard trucks directly, and they can easily be transferred to sea or rail transport. These kinds of tanks usually have a capacity of about twenty-five thousand liters, and they are robust and reusable. They are also sometimes used to carry hazardous materials.
Flexitanks are flexible bags that are usually fitted into a container that has a capacity of twenty-four thousand liters. Generally, Flexitanks are used just once, although, they can sometimes be re-used. The component of the bags may vary, depending on the product it is being used to transport. Nowadays, these bags used to carry bulk wine offer oxygen migration rate that is very low, and they can effectively block organic materials like naphthalene that can taint the wine.
Stock Level, Market, and Cost
There are a lot of reasons why producers and retailers are choosing this method of trade. In some cases, there is an oversupply of wineries that need to be cleared. While in other, a new wine is needed to blend with local wines to balance expensive production costs to compensate a poor vintage. According to a study done in 2012, the estimated amount of money saved if you buy wine in bulk and bottling them at the destination compared to import duties, foreign exchange exposure, and costs of bottling is ranged from 1.50 USD to 3.00 USD. When this is being accumulated over bulk wine exported via tanks, it's a huge saving.
There are primarily two reasons to import wine in bulk tanks. Firstly, a wine packing that is friendly and matches the expectation of its customers and rapid product rotation are key elements for the profitability of the company. Secondly, because the shelf life of the wine starts when the wine is poured into the bottle. By importing bulk wine in tanks, a company has the opportunity to extend a wine's shelf life by keeping levels of stocks and healthy rhythm rotation that respects a complex product's life such as wine.
Looks Matter
It is not easy to get every wine customer indulged in the fast-evolving world. Every market has a secret, and every customer has its own expectation and demands regarding a brand and a product. By transporting wine in tanks to its trading destination, the retailer and the company have the opportunity package the product with aesthetics that matches the demands and the expectation of their customers.
Cribari Vineyards Inc
(559) 277-9000
4180 W Alamos Ave #108
Fresno CA 93722 US