California winemaking goes back to 1769. That's when a Franciscan missionary, Father Junipero Serra, established California's first sustained vineyard at his San Diego mission. The "Father of California Wine" went on to found eight other missions, each with its own vineyard, supplying wine for sacramental uses and the missionaries' own table.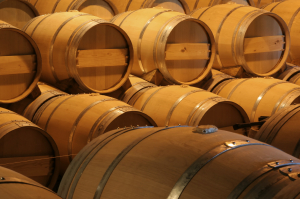 The beginning of a true wine industry, however, occurred some 60 years later, when a Frenchman—Jean Louis Vignes—imported European Vitis vinifera cuttings and planted a large vineyard in Southern California. Vignes vinifera grapes were far superior to Father Serra's "Mission" variety, and their plantings increased dramatically with the advent of the Gold Rush and the efforts of Count Agoston Haraszthy, a Hungarian nobleman generally credited with improving both the viticultural and winemaking practices of the era.
By 1890, the California wine industry was producing more than 10 million cases of wine annually, but it was soon hit with a pair of devastating blows. The first was the root louse phylloxera, which ravaged thousands of acres of vineyards and forced their replanting on disease-resistant rootstock. The second disaster, in 1919, was Prohibition. With all but sacramental wines banned, the industry was decimated and forced to rebuild practically from scratch when Prohibition was repealed in 1933.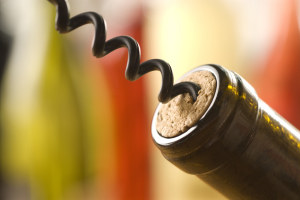 And rebuild it did, steadily improving its grape-growing and winemaking abilities. But it wasn't until 1976 that California wines took their place at the forefront of the world wine stage. The "Judgment of Paris"—a blind tasting of French and California wines, organized by British wine merchant Steven Spurrier—rated California Chardonnays and Cabernet Sauvignons as equal to or better than the finest Chardonnays and Bordeaux of France.
It was all uphill from there.
Today, California wines are recognized as among the best in the world, and the California wine industry is a major driver of the state's economy. California's 3,800 bonded wineries produce 90 percent of all domestic wine, more than 207 million cases valued at $22 billion in the U.S. alone, with another $1.43 billion in export revenue. The industry provides some 330,000 jobs in-state, another 820,000 nation-wide. Its various wines and wine-producing regions attract 21 million tourists annually, who leave behind more than $2 billion in state and local coffers.
What makes California wines so special?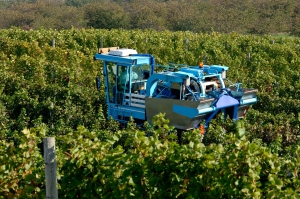 It's a combination of natural resources, human ingenuity and strict regulation. California is blessed with exceptional terroir, a French word that literally translates as "earth" but in practice means the almost magical confluence of the climate, soil and geography where a wine is made. With its long growing season, warm days, cool nights and mild winters, California's climate is ideal for winegrowing. Within that overall climate, though, are hundreds of microclimates—hotter, cooler, wetter, drier, kissed by fog—all of which influence the character of grapes grown there.
California's soils and geography are equally diverse and contribute equally to a wine's character. Sand, clay, limestone, gravel, volcanic ash can in some combination be all next to each other in the same area. And the state's ample hills make for hillside vineyards with fast drainage and shallow, low-nutrient soils that force vines to dig deep for sustenance and result in small, intensely flavorful grapes.
Not surprising for the state that gave birth to Silicon Valley, California growers and vintners use an array of high-tech instruments to more quickly and accurately manage their products. NASA-esque multispectral imaging, nutrient probes and wireless soil moisture sensors are just a few of the gadgets winegrowers have adopted to gauge the state of their vineyards, row by row, even vine by vine. Yet at the same time vintners don't hesitate to go low-tech and old school—hand picking and sorting, slow and gentle pressing, gravity-flow movement of grapes and juice—whatever makes the best wine.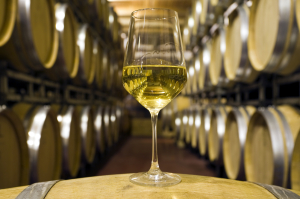 Strict regulations from vineyard to bottle also help ensure the superior quality of California wines. In fact, state regulations are the strongest in the nation, often stricter than those of the federal government. For example, the federal Bureau of Alcohol, Tobacco and Firearms stipulate that a wine can be dubbed "California" if only 75 percent of the grapes were grown in-state. But California regulations, which supersede those of the feds, require a full 100 percent of a wine's grapes be grown in the state in order to be labeled "California."
In the end, it's all about the quality.