Wine is embedded deep in my family's DNA.
Born in 1859 in Cosenza, Italy—the "toe" of the boot—my great-grandfather, winery founder Beniamino Cribari, quickly learned winemaking, using grapes grown on his family's fruit orchards.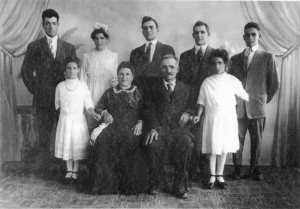 Not quite 30 years later, now with a wife and two sons, Beniamino left Italy to work on the Canadian Pacific Railroad. After two years he returned to Italy, had two more sons, then—with eight-year-old Fiore in tow—returned to Canada. Soon afterward he moved to Colorado, where he was joined by wife Josephine and his other sons.
It wasn't until 1902, however, when the family moved to San Jose, California, that Beniamino returned to his winemaking roots. He planted vineyards on 40 acres of land in an area known as "Paradise Valley," making and selling wine to family and friends.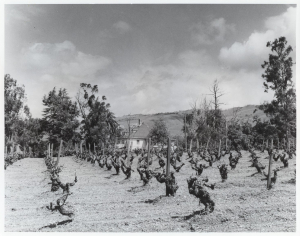 After a few years, Beniamino's wine was so well received that sons Fiore and Angelo bought a motorcycle and crisscrossed the state making sales calls and buying more grapes to expand the family business. In fact, business was so good that it expanded even more, growing into new vineyards and a winery in what is now Morgan Hill, Calif.
Then came Prohibition.
Unlike many vintners, though, my family found a way to prosper even with the ban on alcohol. They began by making sacramental wines, then medicinal wines and salted wines for cooking and wines for other specialized—and legal—uses. By the time Prohibition was repealed in 1933, the company owned a winery in New York City, a third winery in Fresno and a sizeable stock of wine in barrels.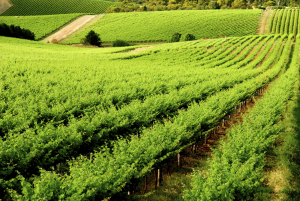 Before the 1930s were up the company acquired approximately 1,200 acres of land in the Evergreen area of San Jose, California, in the Santa Clara Valley, property that included vineyards, a restored winery and a home which was occupied by Fiore Cribari. From 1947 to 1965, several brands of Cribari wine were introduced, the most prominent being Famiglia Cribari. My father, Theodore Cribari, sold the first case and with the help of his cousins, grew the family brand to more than two million cases annually.
During that time the company continued to grow and merged with another firm in Fresno. Then in 1966 Theodore and his partners sold the merged company and started Cribari Vineyards, producing mainly altar and bulk wines. Three years later, they sold the Santa Clara Valley property to a developer; now the area known as Silicon Valley grows not crops but technology companies.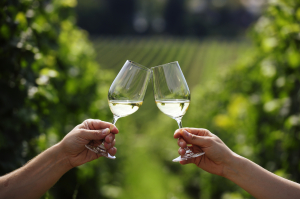 In 1975 I joined the company and expanded into wholesale distribution, built new brands and further expanded our bulk wine business. When my father died in 1995, I became President of Cribari Vineyards. Now my son, Ben, is part of the family business. As Vice President, he is focused on maintaining a high level of customer service, increasing our presence online, brand growth and exporting wines to new and emerging markets.
I invite you to use our many years of experience to help you enhance your products with our wines.
Sincerely,
John F. Cribari, President